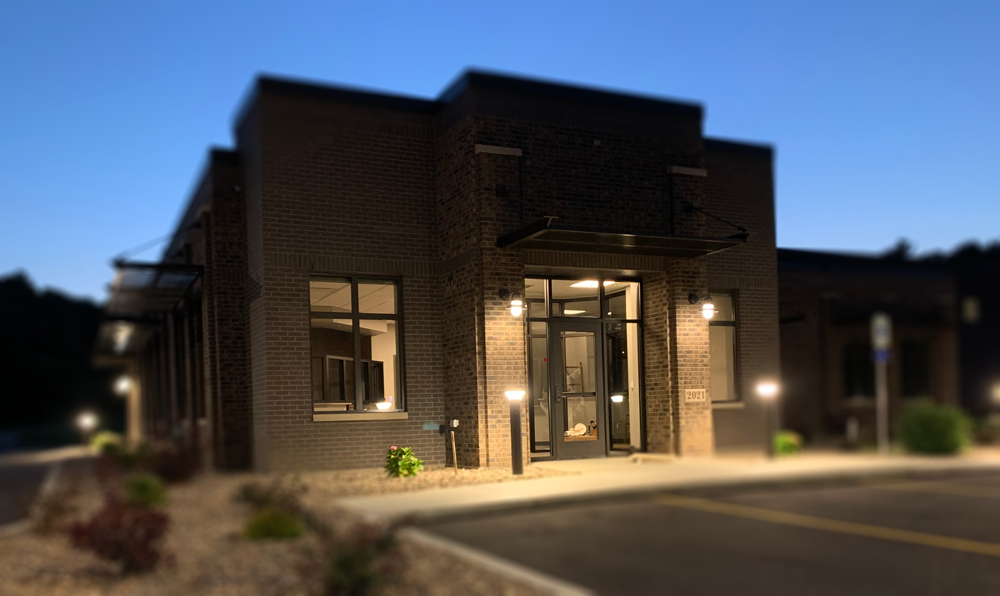 Since 1956, LaValle Telephone Cooperative has been your locally owned and based provider of a full spectrum of telecommunications services to consumers and businesses. Through the Cooperative and its subsidiaries we offer local telephone, long distance and Internet and Digital TV services.
We are a member of Midwest Tel Net (www.mwt.net) a consortium of eight southwest Wisconsin telephone companies that provides local Internet access throughout much of southwest Wisconsin.
Today our cooperative continues to grow and advance, offering local residents and businesses the latest in telecommunications services including high-speed, 100% Fiber-Optic Internet and Digital TV.
---
Our Mission Statement:
At LTC, our mission is to deliver cutting-edge technology to our customers and communities, providing exceptional customer care while connecting people and providing solutions. As is our tradition, we will continuously explore opportunities for development while keeping the cooperative stable and viable for decades to come as the area's leading provider enriching rural communities. At the heart of LTC is our vision to be the rural technology provider most admired for its service, products and performance.
Our Core Values:
Community – Make a difference. We believe that as a company and as individuals we have the responsibility to improve the quality of life for our communities.
Ethics – Sound ethics is good business. We hold ourselves and conduct our business to high standards of fairness, honesty and integrity. We are individually accountable and collectively responsible.
Excellence – Deliver the best outcomes and highest quality service through the dedicated effort of every team member.
Improvement – We strive to continually improve. We never stop trying to surpass our previous best. No matter how good we are, we will always get better.
Innovation – We believe that meaningful, productive change – solving problems – only comes by looking at challenges and opportunities from new angles and exercising our curiosity.
Integrity – We do the right thing.
Leadership – The courage to shape a better future.
Quality – What we do, we do well.
Respect – We believe that winning teams play by the Golden Rule. We treat our customers, business partners and team as they want to be treated – with respect.
Teamwork – Value the contributions of all, blending the skills of individual staff members in unsurpassed collaboration.
The 7 Cooperative Principles:
---
Our Cooperative:
The LaValle Telephone Cooperative is customer owned, customer governed, and offers customer benefits!
Rural telephone cooperatives were established to provide service in sparsely populated areas where telephone companies thought they couldn't make a profit. They are operated by boards of directors elected by local members (customers).
LaValle Telephone Cooperative is owned and operated by its members which are run by a board of directors.
| | |
| --- | --- |
| Board of Directors | Director Serving Since |
| Paul Bodendein, President | 2000 |
| Jim Klang, Vice President | 1997 |
| Rodney Henke, Sec-Treas | 1994 |
| Donald Douglas | 1986 |
| Richard Fish | 2020 |
| Tim Novy | 2007 |
| Jeff Rastocan | 2021 |
Capital credits – Your stake in the cooperative
Capital credits are one of many advantages to belonging to a cooperative. Any surplus beyond the cooperative's limited return on investment and the costs of operating the business are returned to members in proportion to their spending (patronage) on services or products. The more business a member does with the cooperative, the greater the refund at the end of any year. For example, when you choose our new digital TV service over satellite or dish TV you benefit by receiving more patronage – something you will not get from other providers.
LaValle Telephone Cooperative pays its capital credits to members annually, provided the company has a surplus after capital investments and expenses. The credits paid out each year are based on the surplus of prior years.
---
Our History:
On February 20, 1956, a meeting was held at the LaValle Telephone Cooperative's business office. Purpose of this meeting was to adopt the Articles of Incorporation and the By-Laws. Both of these were adopted and a resolution to make an application for Rural Electrification Administration funds was also adopted.
On February 27, 1956, a Special Meeting was held by the LaValle Telephone Company. Ray Gibbons was appointed as Manager and Fred Bischof was appointed to act as bookkeeper for the month of March.
On March 20, 1956, the first meeting of the incorporators and members of the LaValle Telephone Cooperative was held. Ray Gibbons then stated the "articles of Incorporation" of this Cooperative, executed in triplicate and acknowledged by the incorporators in the presence of a notary public, had been filed in duplicate with the Secretary of the State on the 26th day of March, 1956. The election of a Board of Directors was taken to replace the temporary Board. The members of the first Board were:
Clinton Doering ¦ Fred Bischof ¦ Glen Apple
Ray Gibbons ¦ Spencer Smith ¦ Harvey McWilliams
Herman Zietlow ¦ Herman Schumacker ¦ Volney Duddleston
On May 15, 1956, A Special Meeting of LaValle Telephone Company resolved that LaValle Telephone Company agrees to sell to LaValle Telephone Cooperative for a sum of $17,000.00.
A Special Meeting of the Members of the LaValle Telephone Cooperative was held on September 13, 1956 to conduct business to authorize the borrowing from REA and the authorization of the mortgaging of property now acquired by the Cooperative.
A Special Board Meeting was also held September 13, 1956 to set amount of funds to be released for construction based on a projected 438 subscribers within five years with membership fees set at $23.50. Also to advertise for a Manager.
Board Meeting of October 31, 1956 authorize the execution of an agreement providing for the purchase by the Cooperative of the LaValle Telephone Company for the sum of $17,000.00 and authorize the proper officers of the cooperative to execute all contracts to do all acts deemed necessary to effectuate the purchase.
January 14, 1957 the Board discussed the possible divisions of the territory and individuals from each area were suggested by various members of the Board for possible nominations for the vacancies on the Board of Directors. Also the Board acted upon the application for Manager and to accept into membership, all individuals who had paid up memberships and whose application was on file.
The first Annual Meeting of the LaValle Telephone Cooperative was held on February 23, 1957 at 2:00 PM. All requirements of the Secretary of State had been fulfilled and approved. A discussion was held regarding the election of directors, consequently, and election was held to fill the vacancies of the directors who held office for one year, and elected to 3 year terms. No Manager yet so Board appointed the President as coordinator until one was hired, at $1.30 per hour plus 5 cents mileage. Office Clerk got $1.00 per hour. Directors got $3.00/diem. Lineman earned $300.00 per month and 7 ½ cents per mile for use of his vehicle until a company vehicle was purchased. Roll call by the Secretary stated 63 members were present in person.
March 29, 1957 Special Meeting – Resolution adopted to employ Mr. Reuben Kingery to procure easements, the salary to be $1.30 per hour with 7 cents per mile travel. Also Resolved that an agreement with Mr. V.A. Duddleston fro rental of premises for an office at $8.00 per month be signed.
May 2, 1957 Special Meeting – Resolved to accept terms of an agreement with Wisconsin Power & Light for space rent of poles at the rate of 75 cents per pole annually for 5 years.
May 23, 1957 Board of Directors Meeting – Resolved to accept bid of $20,817.63 from Kellogg Switchboard and Supply Company for furnishing and installing Central Office Equipment.
Harvey was appointed to a one year term in 1955. He was nominated at the first members meeting 3/20/56 and voted in to serve a one year term. Feb. 23, 1957. Harvey was elected to a 3 year term.
Harvey McWilliams was elected to serve as Board Secretary on February 27, 1957, and served in that position until he stepped down on June 19, 1996. He continues to be a board member.
LaValle converted to dial operation in 1958 on an eight party rural basis. Cazenovia in 1963.
In 1967 LaValle Telephone received a government loan to build the headquarters, reinforce the system to all one party and provide for Lake Redstone development. After delays in loan processing, LaValle converted to one party in 1972 and Cazenovia in 1974.
A 1970 loan provided for Cazenovia upgrading and development of Dutch Hollow.